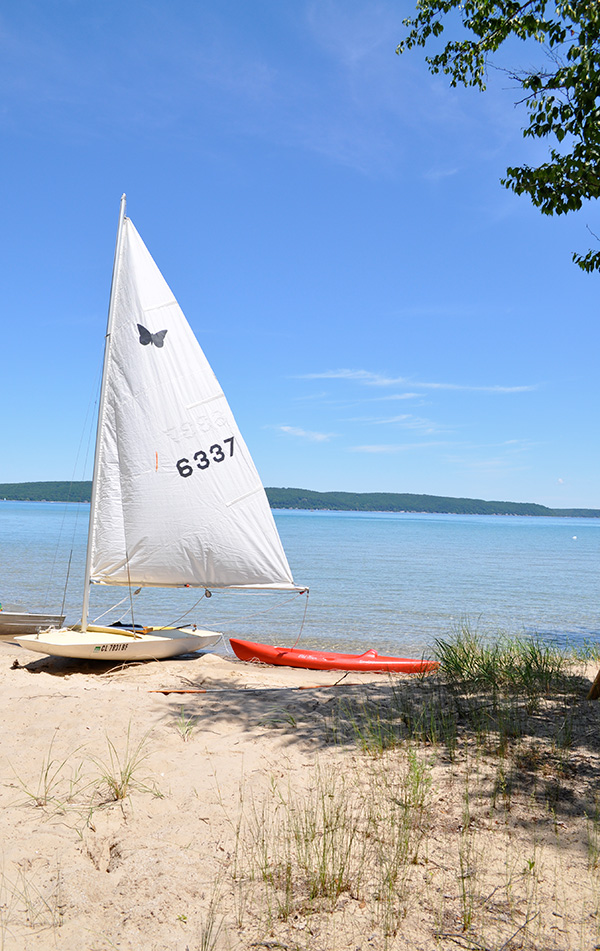 About
Just to the north of, and predating Pilgrim and the Congregational Summer Assembly, was the development of Crystalia with some of the most advantageous frontage on Crystal Lake. L.W. Crane, a lumberman from Elberta, sold the land to a group of prominent Chicago business men who eventually passed it on to one of its members, W.L. Davis, who became the sole owner. Mr. Davis gave the settlement its name and named the streets. Davis subdivided the tract of land and sold parcels to wealthy businessmen including Arthur Brink of Brinks Express, now better known as the security company Brink's Inc.
In 1899, Davis built a cottage giving it the name Three Pines. Later a dining room was started on the premises which became the Three Pines Inn. The Inn was sold in 1919 to Frank Marker of Detroit, who later expanded the resort with a grocery and bakery. The residents of Crystalia, the Assembly and surrounding areas around the Lake, visited The Three Pines Inn every week for their renowned Sunday chicken dinners.
Frank, along with his wife, Susan, and children, Irving, Iva and Beryl ran the inn, with its rooms for rent, the dining room and the grocery. Upon Frank's death, the resort was divided between his 3 children.
Today, this part of Three Pines is owned and maintained by Beryl Kilian's descendants. One of the original cottages – Terrace Tower – is over one hundred years old. Of course, it has seen many renovations and changed over the years. Lakeview and Holiday House were built during Beryl and Ed Kilian's years of ownership. They have had extensive updating in the past several years.
Three Pines has had the same resorters returning year after year for the spacious grounds, beautiful sandy beach and swim area and the plethora of outdoor activities in the area. In fact, we have 2nd and 3rd generations of these same families returning to continue the family tradition.
Welcome to 3 Pines Resort, the historic property on Crystal Lake! Join generations of families that vacation here, making memories that span almost a century.